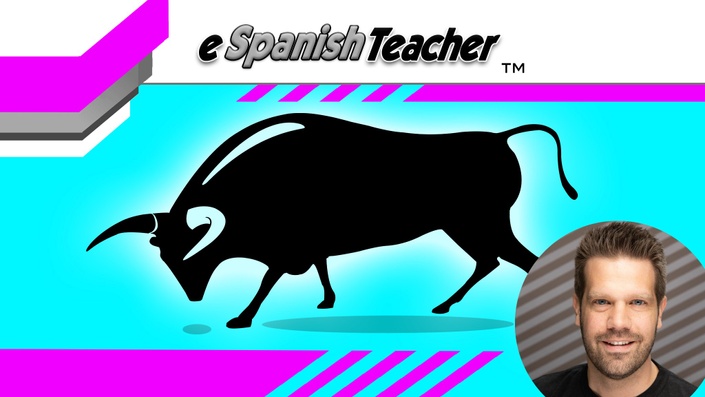 101 Spanish Verbs in the Present Tense
Speak in full sentences in the Present Tense Using the Most Common Spanish Verbs
Watch Promo
***THE WORLD'S SPANISH TEACHER SINCE 2009***
The best way to practice speaking Spanish is with eSpanishTeacher's 101 Spanish Verbs
"I love eSpanishTeacher...Having tried two other well-known courses, I'm now more than half way through Beginner Spanish and am learning much more compared to the others." -Paul S., Texas
Since 2009, eSpanishTeacher has helped tens of thousands of people worldwide learn to speak Spanish quickly and affordably.
Our Spanish courses are built one three core values: We exist to 1) offer the most personalized & effective language instruction, 2) at the most affordable price, and 3) always with a 100% satisfaction guarantee.
***Instead of teaching you the mechanics of speaking Spanish (vocabulary, grammar rules, step-by-step instructions, how-to conjugate, etc), the 101 Spanish Verbs course is specifically designed to give you an opportunity to speak and answer questions out loud in Spanish. If you want the mechanics, check out our Beginner and Intermediate Spanish courses right here on Udemy!***

Start speaking Spanish today. Not only will I introduce you to the most common Spanish verbs, you'll also start answering questions in full sentences using those verbs.

Mistakes are part of the learning process. The eSpanishTeacher 101 Spanish Verbs course is the best way to get a lot of vocal speaking practice with an actual Spanish teacher who can anticipate the roadblocks and pitfalls that students encounter and correct those along the way.
This course consists of 11 verbal exercises where you get to speak Spanish out loud:
I'll ask you a question using one of the most common Spanish verbs
The question will appear on-screen and will be repeated so you can hear and see it
You'll have time to formulate your response (take as much time as you need)
You'll also have the screen in front of you to assist
The correct answer will be given
Then next chapter in Spanish language instruction from a name you can trust. There's no need to spend hundreds of dollars on robotic & impersonal software programs. Thanks to the eSpanishTeacher system, you can learn Spanish from an actual Spanish teacher when it's convenient for you.
Language lessons on your computer. Video Spanish lessons, vocal practice, and quizzes accessible from any computer with an internet connection. Watch, listen, and interact with eSpanishTeacher as he helps you understand the most essential language concepts.
Speak Spanish in less than an hour. Following each lesson, you'll practice what you have learned by actually speaking out loud in Spanish. Move at your own pace and start speaking in minutes!
Your Instructor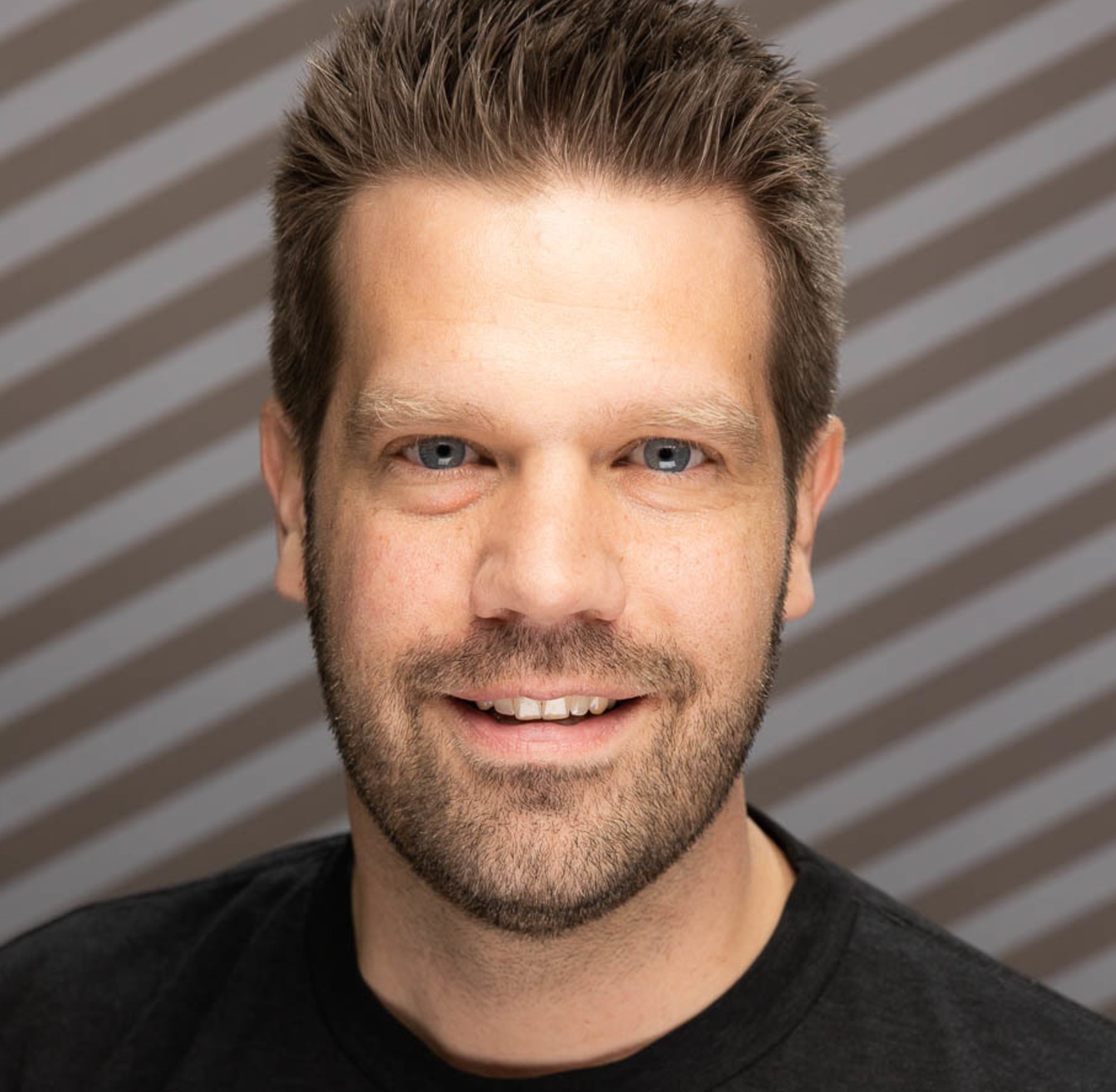 My Story
Thanks for taking time to learn a bit more about my Spanish courses. My name is Scott and I created the eSpanishTeacher line up of Spanish language products. I've been speaking Spanish for over 20 years and teaching it for most of that time as well. Years ago while tutoring high school students who were struggling in their Spanish classes, I developed a system for teaching Spanish in an easy-to-understand way that brakes down the language into its simplest parts, while anticipating and eliminating much of the confusion that new students encounter. It was that early experience that drove me to create this course and a few others, which have helped tens of thousands of people all over the world learn to speak Spanish quickly, affordably, and effectively.
Spanish did not come easily for me.

I really had to grind through and force myself to learn the concepts in detail, which I like to believe, is one of the reasons my course is so helpful. Because of that, I am able to teach the challenging parts of the Spanish language using clear language that's easy to understand.
Language Learning Landscape
So many of the expensive programs available today are essentially a series of poorly-designed Spanish vocabulary drills with the hope that you'll be happy memorizing long lists of words and short phrases. These programs fail to provide an avenue for the student to master the essential language concepts & core principles that one needs in order to create coherent, effective communication. For example, spending a few minutes helping new students understand the three basic components of a sentence will allow those students to develop a mental model of the Spanish language that they can reference as they learn and speak. This way, new students are not limited by what specific words & phrases they've memorized, but can use those words within their mental model to construct virtually limitless communication in Spanish!

eSpanishTeacher Philosophy

Students are benefitted when instructors use simple terms to clearly explain the most difficult concepts, followed by a risk-free environment where those same students practice their skills .
The model we subscribe to is Explain, Demonstrate, Simulate. First, I will EXPLAIN the concept and help you understand why it's important. Next, I'll DEMONSTRATE how & when it's actually used in Spanish. Finally, you'll use what you've learned about the concept to SIMULATE and actually speak in Spanish using the concept. This is followed up with a comprehension exercise to reinforce the language concept.
Whether you are learning Spanish for business, education, your personal life, or traveling abroad to a Spanish speaking country, you need to learn from an actual teacher with a proven track record who is dedicated to your success.

Trust the expert teacher--eSpanishTeacher!
Frequently Asked Questions
When does the course start and finish?
The course starts now and never ends! It is a completely self-paced online course - you decide when you start and when you finish.
How long do I have access to the course?
How does lifetime access sound? After enrolling, you have unlimited access to this course for as long as you like - across any and all devices you own.
What if I am unhappy with the course?
We would never want you to be unhappy! If you are unsatisfied with your purchase, contact us in the first 30 days and we will give you a full refund.